How do I become a foster carer?
You have reached the decision to move forward in the Foster Care process. But what is that process? How long does it take? What is involved? How do I become a foster carer? And what help with you receive? Our experienced and dedicated team are always here. To walk you through the process step by step and to answer any questions you may have along the way.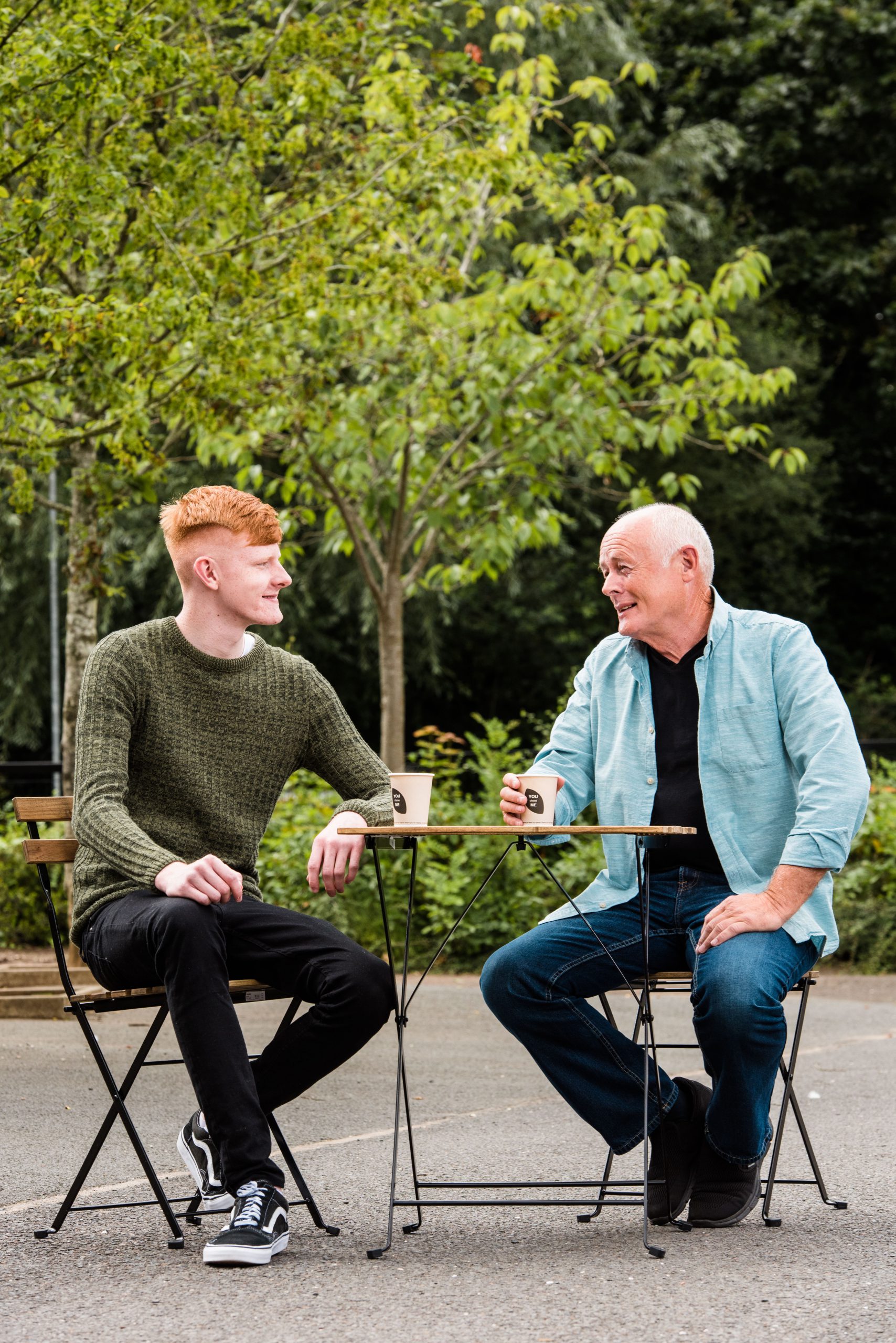 The process normally takes the following form but it's important to note that you can take each step at your own pace: 
Personal Preparation
Initially we would suggest you spend some time doing your own research into foster care. There are many useful and relevant books available on the subject and we also make available many profiles of individuals who are in our foster care community which can give you an insightful first person perspective. Please ask us if you have questions that you can't answer, we are here to guide you through these stages.
Get In Touch
Click here to reach out to our team, or chat to us on the phone number available.We can help you to get started with the process.
Receive a Call
Within two days of contacting our team, a social worker from one of our local offices will contact you to take you through the process and offer you support with any queries you might have.
Meet With Your Social Worker
You can expect to meet with your local foster care social worker in your own home within ten days of the earlier phone call. This meeting will be a chance to ask any questions you may have, to become more familiar with the foster care process, and to get a good idea of how things will move ahead.
Preparation Course
All enquiries will be invited to attend a preparation course within the following four weeks in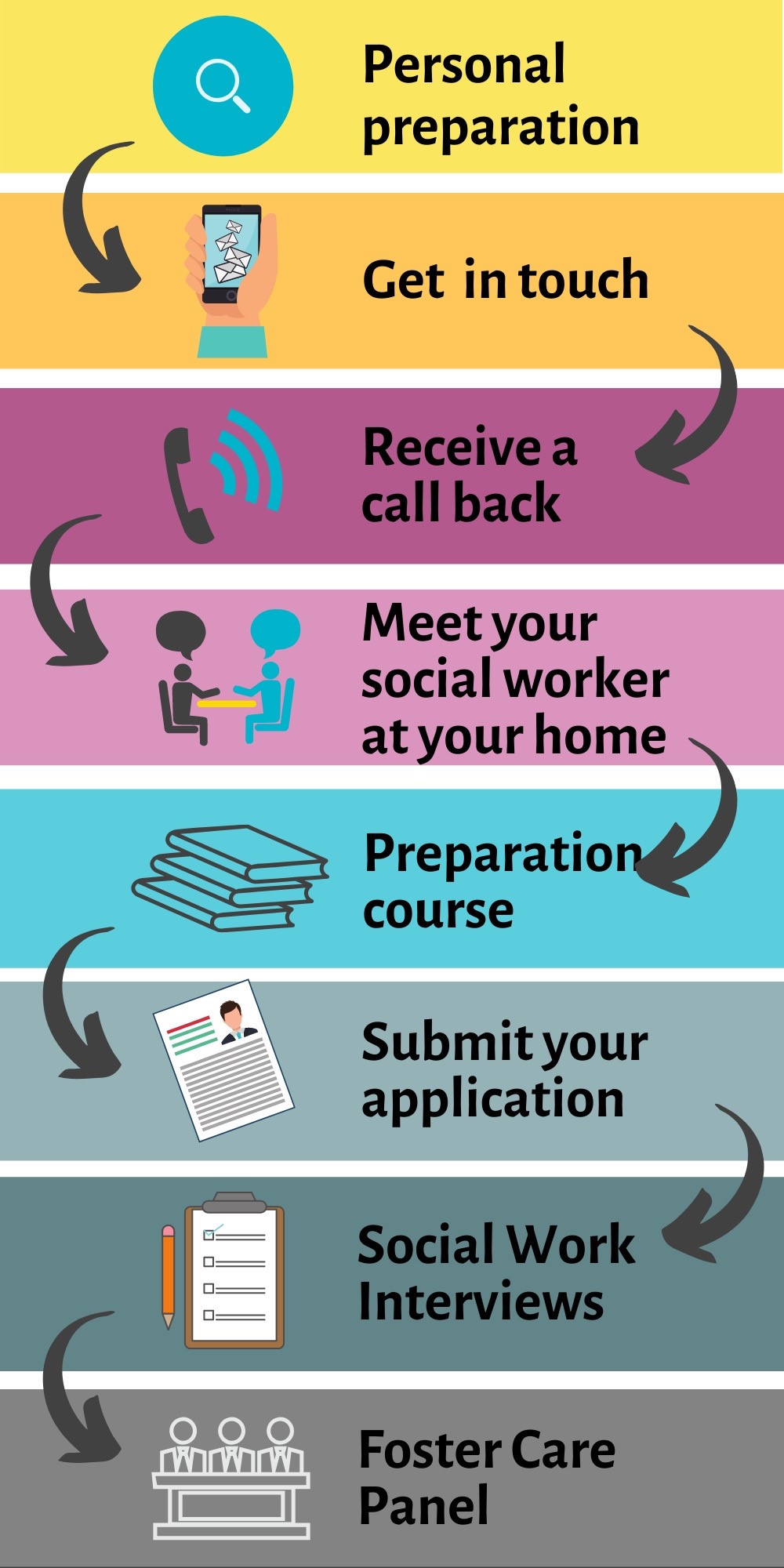 order to educate on all aspects of foster care. This 'Skills to Foster' course should answer all your questions, inform you in areas that you had not thought of, and will ideally give you confidence to move forward with your decision.
Please note: we are working towards having this course hosted virtually due to Covid-19. Timescales may differ.
Submit Your Application
By this stage you should have all the information you need to move ahead and complete your full application to foster. As always, if you have questions along the way, you are welcome to reach out to us.
Social Work Interviews
Following your full application submission, you will meet with your allocated social worker to assess your background, your support network, your lifestyle, your skills and experience, your relationships, and your family set-up.
Foster Care Panel
Finally, your application and feedback from your Social Worker will be assessed by the Foster Care Panel who will review everything and make a decision as to your request to foster. It is encouraged that you attend your own panel.
The full foster care process take several months to complete from first enquiry through to your panel assessment. It is important to note that this is your process and you can move through it at your own pace but that we also do everything we can to make sure the system is efficient and helpful for every applicant.
Our team are present to help with questions and concerns and it is always our objective to guide you through the process in the best way we can.
To read more about fostering please visit our foster care section