Support for foster carers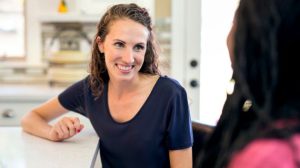 Our committed team is here to help you through every step of your fostering journey. We ensure foster carers benefit from a range of support including training and development opportunities, financial allowances, dedicated support groups, and bespoke resources and services.
Training
Training is designed specifically to reflect the challenges and rewards of foster caring. We have developed a broad training schedule to cover all aspects of fostering, and which is continually updated in line with new legislation, community and societal changes, as well as the ongoing challenges faced by children and young people in foster care.
We hope that through training, we can offer constructive and confidence-building information to ensure you feel informed and supported at all stages. The training programme is available to all foster carers so they remain up-to-date and educated on all things relevant to their role as carers.
Find out more about Foster Care Training Opportunities
Find out more about our Foster Care Community 
Fostering allowances
Having additional children in your home brings extra costs which is why we provide fostering allowances to cover day-to-day costs of caring for a child, with additional monies for birthdays and Christmas presents.
Fostering allowances are paid for each child you care for. You will receive fostering allowances every 28 days.
In some circumstances we may pay an additional amount of money on top of fostering allowances. This is in recognition of the additional time, skills and knowledge required to care for a specific child/young person with additional needs.
Fostering allowances are detailed on our FAQ page.
Social work support
You will have a supervising social worker, who will be allocated to you from your local fostering team. Their role is to supervise and support you when children and young people are in your care. You will meet with them regularly and they are always just a phone call away.
Out-of-hours support
Outside normal office hours, there is an out-of-hours service called the Regional Emergency Social Work Service. Find out more here.
The Fostering Network
As part of the support package we offer foster carers, we purchase membership of The Fostering Network for all our kinship and non-kinship foster carers. The Fostering Network is a UK-wide charity that provides support and advice to foster carers.
Membership ensures you are:
Protected: With legal insurance that covers the whole fostering family, including a helpline where you can receive independent, expert advice.
Supported: With a range of learning and development opportunities, as well as discounts on various family events and activities.
Connected: With a full calendar of events, online community where you can share advice, support and personal experiences, and subscription to the Foster Care magazine featuring all things fostering-related.
Find out more about membership benefits
If you have any questions about your membership have a chat with your supervising social worker.
'Fostering in a Digital World' app
Our 'Fostering in a Digital World' safeguarding app empowers foster carers so they can feel more comfortable and familiar with technology and keep a child or young person safe online. You can download the app via the Apple Store or Google Play.
If you do not have a smartphone or are unable to download the app, contact your supervising social worker who will be able to assist you in getting the information in an alternative format.
Watch the videos below for more information.
Overview of the app
Section walkthrough of the app
Support groups
Support groups can offer a much-needed opportunity to share concerns, answer questions, and make connections with other foster carers. These groups are often attended by carers who have in-depth experience, knowledge and expertise gained over years in fostering and who can offer invaluable support to new foster carers.
To find a foster care support group near you, choose from the options below:
---