Adoption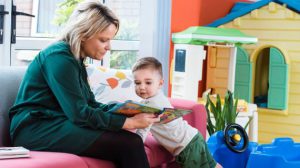 Adoption offers a new start to a child or young person who cannot be brought up by their birth family. It is the legal process by which a child or sibling group become full, permanent, and legal members of a new family.
Once the adoptive process is complete, adopters become the child's legal parents with the same rights and responsibilities as if the child was born to them.
Adoption is a life-changing decision. Our focus is on the wellbeing of the child, the stability and permanence of their adoptive home, and the substantive and continued support to the adoptive parents and family. Adoptive parents will be offered training throughout and after the adoption process, given support and advice on 'parenting in a different way', and all other aspects of their adoption experience. There will also be the opportunity to consider the effects of early trauma, loss and neglect and how these experiences may impact adopted children as well as the lives of the adoptive family.
The adoptive process
In order to become a legal guardian by adoption, there must be preparation and assessment by social workers trained in adoption work, a recommendation by an adoption panel, and the final decision made by the agency decision maker.
The adoption panel is responsible for recommending the matching and placement of a particular child or children with prospective adopters.
Adoption is a lifelong commitment, which requires considerable thought and preparation. It is important for applicants to consider the impact adoption will have on them as individuals, as well as on their immediate and extended family.