Who can foster?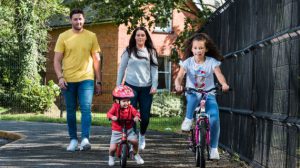 There is no such thing as a typical foster carer. We are proud of our rich, diverse community of foster carers who come from all walks of life, offering a range of skills and experiences to meet the individual needs of each child or young person.
Each case is assessed individually. We welcome enquiries and applications from all backgrounds, regardless of race, religion, language, culture, gender, disability, age or sexual orientation.
You can apply to foster whether you: are single, married or have a partner; have children of your own or not; are employed or claiming benefits; own your home or rent.
It is important that foster carers:
enjoy the company of children and young people
are available to attend all relevant training courses to enhance their foster care education and development
do not have a police record for violent or sexual offences
are available to meet with all the people involved in the child or young person's life.