Support for adopters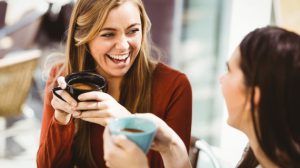 We are here to help you during the adoption process, from enquiry to application, placement to post adoption support. It is our goal to provide the best possible training and support to enable you to proceed in your application and to offer a child or children a happy, secure home.
Training and development is integral to the adoption process. We understand how challenging the adoption process can be and are committed to offering a comprehensive range of training as well as an active support network to all adopters.
Find out more about adoption training opportunities
Find out more about our adoption community
Support Groups
Adoption support groups are run by Adoption UK. There are 9 Adoption UK support groups in Northern Ireland each meeting several times a year in Antrim, Ballynahinch, Belfast, Coleraine, Cultra, Enniskillen or Omagh, Derry/Londonderry, Moy, and Newry.
The groups welcome attendees at any stage of their adoption journey and are informal and confidential. They offer a wonderful opportunity to be supported by others on the adoption journey.