Young Refugees
Could you provide a home for a young refugee?
Watch our young refugee appeal video
Why we need you
We have a growing number of young refugees arriving in Northern Ireland without their parents or a responsible adult to take care of them. There are many reasons why they arrive here and it is our responsibility to take care of them regardless of their ethnic origin. Young people have the same needs regardless of their country of birth, they need adults to take care of them, they need support to reach their potential, and to be equipped with the necessary skills and knowledge to prepare for independent adult life.
Their experience
These young people have a lived experience that is beyond anything that we could imagine. Many have embarked on a long, arduous and difficult journey over weeks in unsafe modes of transport. In their home country they could have experienced war, human trafficking or exploitation, or persecution based on their religion, their race, their political beliefs, social groups or nationality.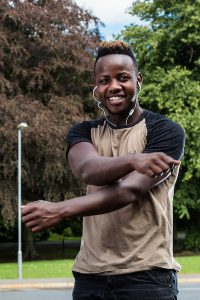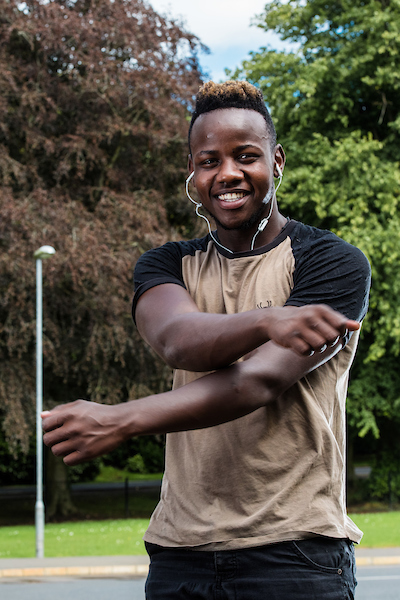 What can you do if you chose to become their foster carer?
You will provide a solid, safe and nurturing home for a young person. You will provide a home environment where their traumatic experience will be recognised but they will not feel under pressure to discuss it if they do not wish to. You will provide a home where their religion, culture and language is respected and protected, where their heritage is recognised, and where their confidence can be rebuilt.
What will you and your family gain?
You will receive their gratitude and respect. You will gain knowledge on the customs and cultures of their country of birth. You will have an opportunity to learn a new language, broaden your experience of cooking and taste new food. You will experience the pride in the young person as you watch them settle into your community, make new friends, learn English, and achieve their educational potential. As foster carers you can be proud of the contribution you have made in the young person's life, you will be proud of your own children (if you have them) embracing them into their lives and what they will have learned from this shared experience.
"One of my worries when I arrived was how I was going to live here without anyone I know. When I knew about fostering I was really happy that someone is going to be a family here for me. Someone who will care about me and help me to know about this community and to know that someone accepts me as I am – that was really good. I was really thankful about being with people who love me and want me to be part of their family and I really love them."
Faven*, young refugee
Useful Links
Read about the launch of our appeal for homes for young refugees
Frequently Asked Questions about young refugees
Find out more about the different types of foster care
Read our Blog – Fostering Young Refugees
Read – A young refugee's experience
Read – Experiences of a foster carer for a young refugee
Listen – BBC GMU interview with Lynsay, foster carer for young refugee:
Listen – BBC GMU interview with Abed*, young refugee:
Get in touch
If you think you can help or would like more information, please call us on 0800 0720 137 or fill out our short online enquiry form and one of our social workers will be in touch for a chat.
Alternatively, you can email your name and contact details to: info@fostering.hscni.net
*identity protected