Fostering in the LGBTQIA+ Community
What makes a great foster carer has nothing to do with marital status, sex, or sexual orientation. Great foster carers are individuals or couples who are devoted to the children and young people who need their help. Children and young people in the care system who desperately need a safe and secure home. Who need an adult they can trust. An adult who hears and sees them. Who can empathise and relate to them and who has the patience, compassion, and resilience to help them fulfil their potential.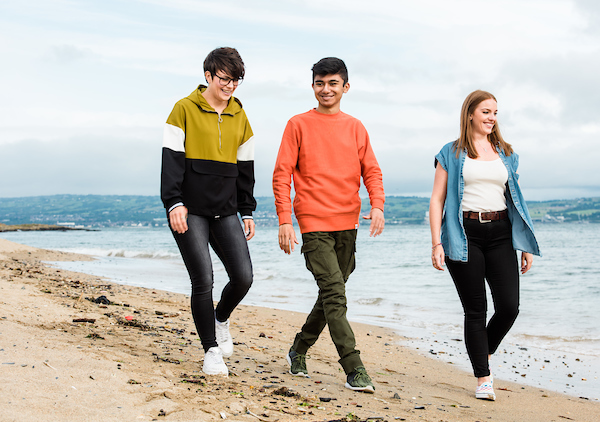 Who Can Foster? 
Many myths surround what being a 'traditional foster carer' means. Whether you must be a home owner, older, married, trained, employed, the list is long. And particularly in the LGBTQIA+ community, we recognise that many individuals feel their application to foster may be negatively impacted based on their relationship status or sexual orientation. This is not the case.
Foster carers are unique. Just as each child or young person in the foster care system is unique. Each application to foster will be reviewed on its merits and those merits relate to characteristics such as dedication to children and young people, patience, communication skills, and support networks in place. They do not focus on sex, sexual spectrum or marital status.
Increasing Need
There is a pressing need each year that we recruit more foster carers. More individuals who reflect the children and young people we are looking after. From all parts of society, religions, languages, beliefs and relationship status.
Our social workers recognise that members of the LGBTQIA+ community offer particular strengths in their role as foster carers. Showing an openness to difference, and ability to empathise with fostered children is hugely beneficial. We also appreciate that LGBTQIA+ carers are often more willing to consider harder to place young people including teenagers, those in a sibling group or those with special needs. Many may have experience of being marginalised and discriminated against in their own personal lives and can possibly identify with young people who are are having similar experiences.
While it is sometimes suggested that children or young people cared for by same sex couples may be bullied or their own gender identity affected by the influences within their foster home, research has shown this is not the case. In fact, the emotional and psychological support an LGBTQIA+ carer offers can be invaluable. And like all good foster carers, provided they can offer a strong support system, security, resourcefulness and resilience, a placement within their home could make a huge difference to a child or young person.
John Joe and Gareth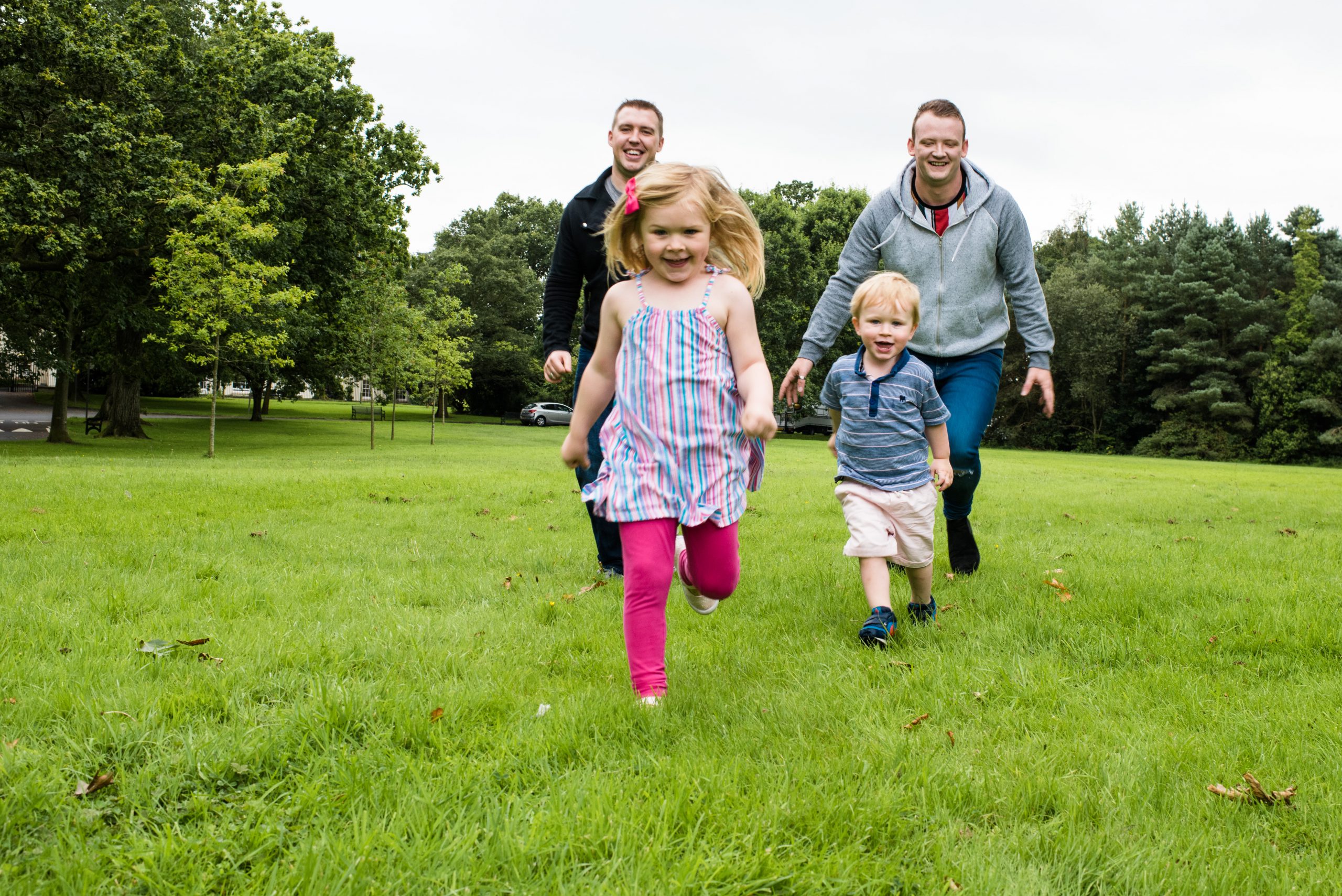 "It took several months to become foster carers, from our very first meeting with the social worker to getting approval from the Fostering Panel. The fostering team have been amazing and so supportive. They organised training, gave us lots of information, arranged visits, medicals and everything else we needed to become foster carers. Our social worker arranges visits with the children's birth family to help them keep in touch. The most rewarding part of fostering for us has been seeing the boys grow in confidence, settle in at home, get along like brothers and make new friends."
The Importance of Men In Foster Care
It is often a concern of single gay men that they will not be recognised as being an appropriate foster carer. This is untrue. The importance of male foster carers in the lives of children and young people is immeasurable, gay or straight. Young people may often have had no positive male role model in their life to date. They may have experienced trauma with men in their lives, and the opportunity for them to gradually form an appropriate, trust-based, secure relationship with a man is invaluable.
Click here to read our blog on the importance of men in foster care.
As the numbers of children and young people arriving in the foster care system in Northern Ireland increases year on year, it is vital that foster carers from as diverse backgrounds as possible can be matched with them. Children are reaching us from different countries and religions, as well as having been removed from their birth families here in Northern Ireland. Each of them is completely unique but has in common the fact that they need our help. Temporarily or permanent, they need a safe and loving home where they can adjust to their new life, be helped through any problems they are experiencing and be given the best possible chance to move forward positively. The sexual orientation, or marital status of their foster carer is of no relevance, just the safe and positive placement of these young people.