Fostering Teenagers: The Reality and Reward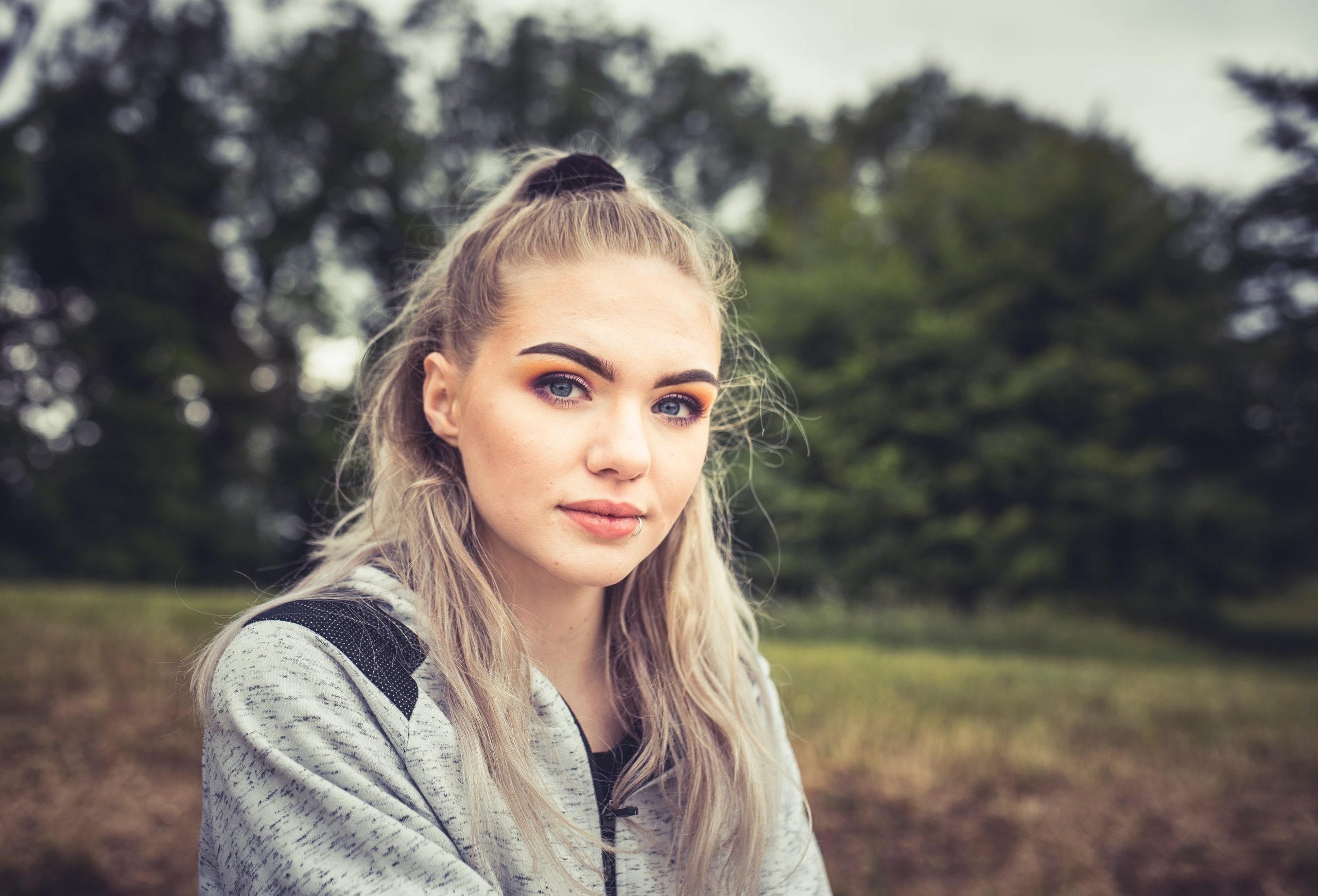 Becoming a Foster Carer
Fostering a child of any age is a decision that brings both huge reward and an equal level of challenge. No matter what age the child, taking the leap to become a foster carer is something that requires great thought and will have an impact on your life and the lives of your family. A decision to become a foster carer of a teenager is no different. There will be highs and lows but in most cases, the rewards significantly outweigh the challenges, both for the teenager and for the foster carer.
In March 2022, 41% (1,486) children who were living in care were aged 12+. Unfortunately there continues to be an increasing and pressing need for foster homes for teenagers. Each and every one of these young people deserve a chance. A stable and safe home, and the opportunity to make a positive future for themselves.
"Recent events have meant a higher number of young people than usual are urgently in need of foster families. The adolescent years can be difficult for most, however, for adolescents who cannot live with their birth families the challenges are often increased. Many have been feeling the impact even more during the Covid-19 pandemic."
Karen, HSC NI Foster Care social worker
The Challenges of Fostering a Teenager
Many teenagers in the care system have experienced traumas that have shaped them and will continue to shape them throughout their future. Some teens will have experienced abuse in the home, the breakdown of family relationships, being sexually exploited or witnessing drug and alcohol abuse amongst other things. Such experiences impact young people during their vulnerable teen years in significant ways and in turn can represent challenges for their foster carers.
– Acceptance and measuring expectations
Foster carers of teenagers can expect settling in to take some time. Being patient and having reasonable expectations is important. Having experienced trauma and then moving into a foster home will likely be very different from a young person's previous home experiences. Finding something in common between where they have come from and where they find themselves can take time. Communication and patience is key here. Giving everyone in the home some space and allowing time to settle is vital.
It's also normal that a foster carer will be asked to be accepting and compassionate in a way that may stretch the boundaries of what they would normally experience day-to-day. This acceptance may be in regards to religious beliefs, language barriers, the experiences that a young person arrives in their home with, or the natural process of growing up that every teen will experience. Generational, technological, and experiential issues leave a gap between teenagers and foster carers and it can be a challenge for foster carers to bridge this in a patient and open-minded way. However in doing so, they have the opportunity to make great progress.
– Responding to experiences
Teenagers who have experienced traumas will be struggling to process these and to find ways to overcome them. They may act out, towards themselves or towards those they live with. Foster carers will be trained in how to manage self-harm, drug and alcohol abuse, aggressive behaviours, and anxiety among other things so that they can be best placed to support a young person as they adjust to their new life. Any challenging behaviours are a result of the life experiences of these teens who may look and and act maturely, but remain vulnerable young people. These are profoundly confusing times and being in a steady, compassionate, non-judgemental home is critical.
– Fostered teenagers are just like other teenagers
Teenagers in the care system are not so different from any other teenager. Not unlike your own children if you have them, or those in the families of your friends. They have anxieties and fears, and deserve an opportunity to be safe and happy no matter what experiences they have endured in their past. They may look and act maturely but inside they are still sensitive young people looking for acceptance and love.
The Rewards of Fostering a Teenager
There are many reasons why you should consider fostering a teenager. From the impact your decision can have on a young person, to the positive impact it can have on you.
"You don't need any specific experience or knowledge to foster adolescents but it is important that you enjoy the company of young people and have the motivation, time and resilience to provide them with care and support. Building relationships with and understanding this age group is key. Fostering a young person can be both challenging and immensely rewarding.''
Karen, HSC NI Foster Care social worker
– Teenagers are independent
If you have children or have fostered younger children before, you'll know that they require 24/7 care. A baby, toddler, or young child needs full time supervision and will have a significant impact on the flexibility of you and your family. One of the great things about teenagers is that they are much more independent. In most cases, they will be going to school, they might be involved in some extra curricular activities, and they will want to see their friends. This means that the time requirement on foster carers is distinctly less. Teens can also be expected to help out with chores at home, taking care of their own laundry and helping with some cooking if you have to chance to teach them.
– Teens are at a crossroads and you can help shape their future
Life has often been very challenging for young people who are in foster care and when they reach their teen years they have a lot of decisions to make about their future. Who they are, who they choose to spend time with, how they think of themselves and the people around them, not to mention decisions about school, college, work, and finances. They are at a significant crossroads in their own personal development and a communicative, stable, and compassionate foster carer can be pivotal in setting them on the right path.
"My foster family made me believe I could do anything and now I'm studying to be a social worker. They made me who I am today."
Young person who lived with a foster family
Teens are at the age when life skills become more pressing and being in the position to help with these is very rewarding for foster carers. From helping young people to complete college or job applications, working on their CV, teaching them how to take on basic household chores like laundry and cooking and arming them with skills to send them out into the world, can help bolster feelings of self-worth and improve confidence. Progress may not happen overnight and having good perspective on that is key. Managing everyone's expectations will help but knowing you can be a positive influence is hugely rewarding.
– Teenagers are fun
Many of our foster carers tell us the reason they love fostering teens is for the fun they bring. Young people can be great banter, and can offer the home a new perspective, a fun-loving outlook and a new set of interests that the family can get involved in. In particular, if foster carers have had their own children who are grown-up and have left home, it can be a great gift to have the house filled with the fun of a young person again.
– Being a teenager is tough, and doing it without support, even tougher
Think back. Being a teenager was tricky. It still is and even more so for young people these days. Consider all the normal pressures of growing up as well as the experiences young people in care will have been exposed to. Add to that social media and socio economic challenges. The weight is heavy. Going though all that is hard and doing so without a solid and loving family home is almost impossible. Every young person deserves a safe and secure home and to be supported throughout their youth.
"Being in foster care gave me confidence and security and I know that it made me a better person. It made me value my life more."
25-year-old Evelyn Bevan from Belfast lived with her foster carers Jackie and Len from the age of 15.
– You'll have the support of HSC NI Foster Care
The process of becoming a foster carer brings with it expert support and training. You will not be on your own. HSC NI provide training that is specifically tailored to being a foster carer of teenagers. It covers the issues that are relevant to young people now as well as those things they may have experienced in their life before coming in to care. Our highly trained and experienced social workers are also available 24/7 to provide more support.
It's important to remember that anyone can foster. There is no 'typical' foster carer – you don't need to be a parent already, your marital status, sexual orientation, race, religion, disability, culture, age, and gender are all irrelevant. Applicants to foster are assessed individually on their merits.
The impact that a stable and loving home can make on the life of a teenager in care is beyond measure. Every young person deserves a safe space where they can feel seen and heard, where they have boundaries and acceptance, and where they are encouraged to believe in themselves and their future. Whatever challenges are met along the way, the opportunity for a foster carer to make this difference is invaluable.
Get in touch today & start your fostering journey. If you don't, who will?