Saying 'goodbye' to a foster child at Christmas
21st December 2022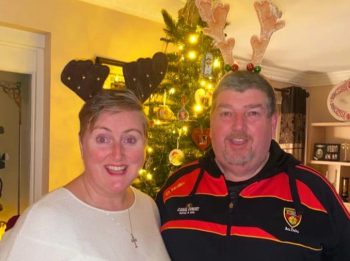 Foster carer Donna and husband Paul, share their story of saying goodbye to a child during the festive season, only to be surprised by their "best ever Christmas present".
**********
Christmas 2016 was such a special time for us, so much so that we still reminisce and talk about it frequently.
The week before Christmas we were preparing to say goodbye to a young girl who had been living with us for six months. She had fit into our home so well – we had the best fun and discovered so many things we liked to do together. She had really thrived during her short time with us. While we were so sad to see her leave, we were delighted that things had worked out so she could return home to her family for Christmas. On her last day with us, we did an early Christmas celebration, opening gifts and having a special meal together, which made her leaving a little easier. It was so special for us all. Six years on and we still keep in touch.
Just as our home was beginning to feel empty and a bit too quiet, we received a call about a young girl needing a safe place to stay for Christmas. We immediately said yes; we were so excited, though maybe a little apprehensive too. Could we help her feel at home just a few days before Christmas?
Well, we had nothing to worry about as here we are now, celebrating her seventh Christmas with us and we hope she will be with us for many more to come! We always say that she was our best ever Christmas present!
It really is true – the best gifts aren't always the ones you find under the tree.