Happy Pride 2020!
1st August 2020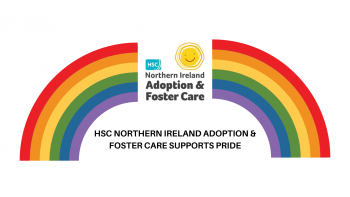 Happy Pride 2020!
Did you know?
HSC Northern Ireland Adoption & Foster Care are recruiting Foster Carers & Adopters from the LGBTQIA+ community now! Do not rule yourself out, we welcome from all, regardless of gender, culture, sexual orientation, race, religion, language, disability or age.
Fostering & adopting can change a young person's world. Be the change in a young person's future.
"The most rewarding part of fostering for us has been watching the boys grow in confidence, settle in at home, get along like brothers & make new friends" – LGBTQIA+ couple, HSC Foster Carers.
Do you want to find out more? Visit our Foster Care and Adoption sections to learn about the process to foster / adopt, types of foster care / adoption and to read some FAQs.
Get in touch with us today to receive a call back from a social worker.
#HSCFosterCare #bproud2020