Kircubbin couple share their experiences of being recently approved HSC foster carers
1st June 2021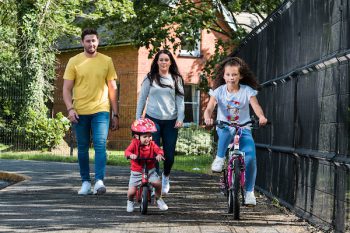 Sharon and Phil from Kircubbin are quite new to fostering having been approved as HSC foster carers in September 2020.
They went through the assessment process during the lockdown last year. "We found the assessment process quite straightforward and had excellent support from our social worker, who made it a positive experience," says Sharon.
The couple both work full time and to fit in with their busy working and family life, they've decided to offer short breaks to a little girl.
"Our advice is that if you've ever considered fostering, explore it and if you can, pursue it! Depending on where you are in your life, what would suit you best and how much time you could offer, the social workers will take you through all the possibilities."
Watch their video below where they talk about their fostering journey so far:
Call us today on 0800 0720 137 to have a chat about fostering
or fill out a short online enquiry form