"Keeping the boys together is so important" says foster carer
10th April 2021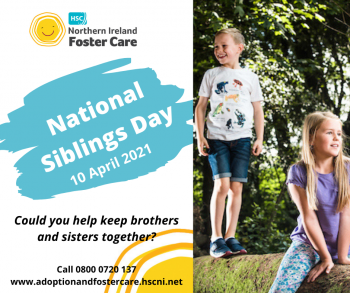 To mark National Siblings Day on 10 April 2021, we're looking at the importance of sibling relationships in foster care. Siblings form some of the longest and most fundamental relationships of our lives and should be celebrated and preserved.
A number of the children and young people who need foster care are part of a family group. We do our utmost to keep them together but sometimes this isn't possible.
When siblings can live together in a foster family, they don't have to experience the feelings of worry about their brothers and sisters. They can be really good support for each other and they can feel more confident in building positive relationships with their foster family.
Click here to read our blog on maintaining sibling relationships
Faye and Stephen Neville from Moy, Co. Tyrone are a shining example of the commitment, passion and dedication of our HSC foster carers.
The have been fostering for over five years and say being long term foster carers for a sibling group has brought so much joy and happiness to their family.
The couple have four children of their own aged 24, 21, 19 and 18, all of whom live at home. The family opened up their home and their hearts to three young brothers, who at that time were aged four, three and two. Since then life has been a rollercoaster for the family, but they insist they wouldn't have it any other way.
Five years on, Faye says they have no regrets about their decision to become foster carers. She says the boys, now aged nine, eight and seven, are "doing great" and are very much part of their family.
"It's traumatic enough for these young people to be removed from their birth families and taken into the care system without having to be separated from their siblings. Keeping the boys together is so important. They share a bedroom and as long as they're together, they are all right. It gives them a sense of normality and security, they just have this unbreakable bond," says Faye.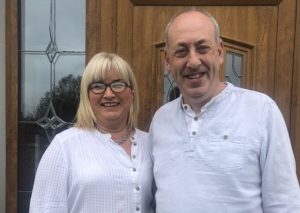 Faye and Stephen, HSC foster carers
Click here to read more about Faye and Stephen's fostering journey
We're looking for more people to consider offering secure and happy homes so that siblings can live together. Get in touch to find out more:
Call 0800 0720 137 or fill out an enquiry online