"I enjoy the happiness in caring for the children" HSC Northern Ireland Foster Carer shares her story of Fostering
14th May 2020
Briege O'Kane and her husband Ciaran, from County Derry, began their fostering journey five years ago and have cared for three children on a long-term basis, including the current baby in their care, as well as more children on a short-term basis.  Briege always wanted to foster and decided to contact HSC Northern Ireland Adoption and Foster Care to take the next step.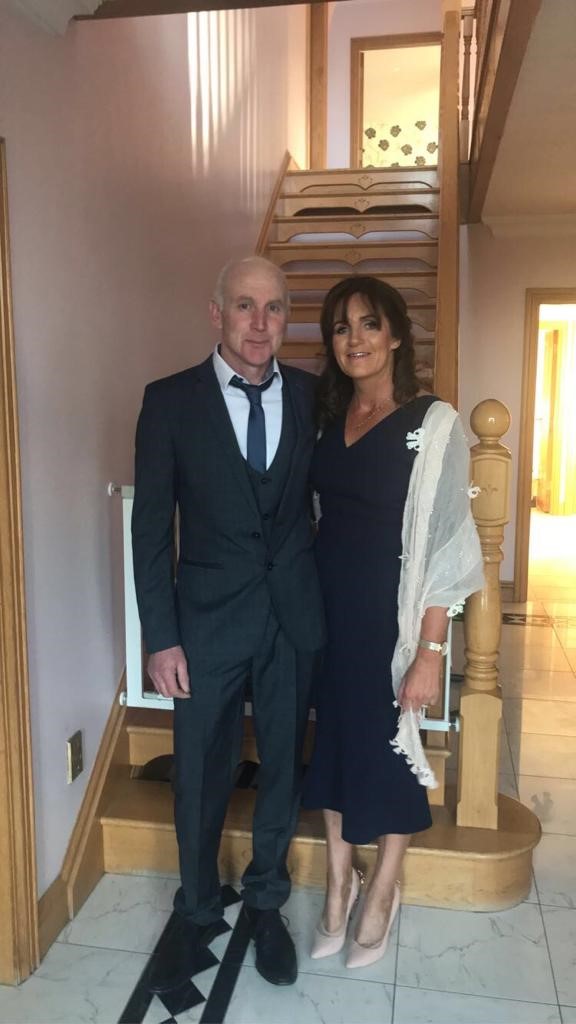 Briege says: "I always wanted to foster. Growing up, I lived beside my aunt who fostered and I loved seeing new babies come in to her home. Ciaran, my husband, is a busy farmer, so I knew it would be a lot of extra work for us, especially because we have five of our own kids too, ranging in age from 18 to 11 years old. But I just enjoy the happiness in caring for these vulnerable children, and providing them with a safe and stable home."
Briege and Ciaran found it difficult to say goodbye to the children they have cared for: "Saying goodbye is definitely very hard, but the priority is getting the wee one back to their birth family or to a forever home. Sometimes you can still stay in contact with them once they leave; it's more of a see you later than a goodbye. We still see one of the kids we cared for, on birthdays and their christening. We also get photos from another.
"Fostering is not always easy and there are challenges. However, these challenges can be overcome with the support from HSC Northern Ireland Foster Care. Our social workers are great, we consider ours a friend. We can call her any time of the day and there is 24-hour social work support for Foster Carers. I also have great support from my own kids, husband and wider family."
Coronavirus has been an added pressure, but Briege has coped very well with the pandemic; "It's not easy, but it is manageable. The baby has family time with her mum via FaceTime three times a week, so that her mum can still see her. It can be hard though, as I can't see my family members and support network, but video calling has helped me with this."
If you have ever thought about fostering a child or young person, Briege encourages: "People often ask me how I do it. It's simple, if I don't look after these children, nobody will and these children may not have a home to go to. The impact Foster Care has had on my family is amazing, my kids got to see "the real world" and appreciate that not everyone is fortunate enough to grow up in a loving and safe home and now they are buzzing when they come home to see the baby."
If you are interested in becoming a Foster Carer, like Briege, or just want to find out more about what is involved, click here to find out more or get in touch with us today. Like us on Facebook and follow us on Twitter.
Could you give a child a brighter future?