Free training webinars for foster carers
1st March 2022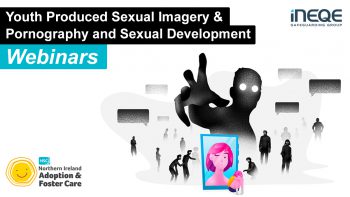 Two new Ineqe training webinars on sexual health are available to all foster carers across Northern Ireland via their Fostering in a Digital World Safeguarding App for the month of March.
Webinar 1 – Youth Produced Sexual Imagery
Webinar 2 – Pornography & Sexual Development
Learn how to navigate and understand youth produced sexual imagery, the risks and impacts involved in image sharing, explore the impact pornography and sexual imagery has on young people and get advice on how to talk to young people about these issues.
For more training for foster carers click here.