HSC NI Foster Care celebrate Launch of The Fostering Network's annual Foster Care Fortnight
10th May 2021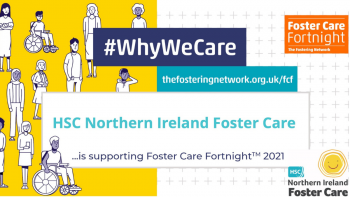 HSC Northern Ireland Foster Care is making a fresh appeal for foster carers as they co-host the launch of The Fostering Network's annual Foster Care Fortnight (TM) , the largest celebration of foster care in Northern Ireland.
Around 2,780 children and young people are currently living in foster care, which represents a 4.8% increase in children in care since the beginning of the pandemic. With less people coming forward to offer foster homes, there has never been a greater need for more foster carers.
"Foster Care Fortnight is an opportunity to raise awareness of the fantastic work of our foster carers. It's also a time for reflection and looking forward with positivity," says Una Carragher, Manager of HSC NI Foster Care Central Service.
"There is no doubt the past year has been very challenging due to the difficult circumstances Covid-19 pandemic has presented. We are deeply appreciative and thankful to all our dedicated foster carers across Northern Ireland who continue to go above and beyond daily to provide love, care and security to children and young people. We always need more foster carers and we are confident that generous members of the public will seriously consider foster care in the weeks and months ahead," she continues.
Dylan's story
Dylan (25), from Newtownabbey, is a single carer who looks after teenagers with disabilities on a short term basis. Approved last year, he has always wanted to foster but wasn't sure if he could foster as a single person. Having taken the initial step to find out about fostering he embarked on a journey and hasn't looked back.
For anyone considering becoming a foster carer Dylan says: "Go for it! I thought about fostering from a very young age and recently turned my motivation into reality. Don't rule yourself out because you don't think you are a stereotypical foster carer. 
I have worked with young people for years and I'm glad I can now use those skills to provide support and security to young people who need a home. Go along to your local HSC Foster Care information session and learn more about what fostering involves, and don't forget to have fun along the way."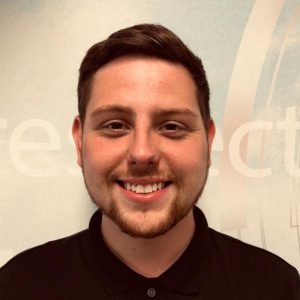 Dylan, HSC foster carer
The Fostering Network NI
Kathleen Toner, Director of The Fostering Network in Northern Ireland, says: "If the last year has taught us anything it is the importance of our families, our friends, and our close connections. Foster carers in Northern Ireland have done an incredible job during the pandemic ensuring children are nurtured, loved and protected, and not to mention educated. 
At this time of huge uncertainty and instability foster carers homes have continued to be safe havens for children. Their unwavering commitment is a stabilising influence on children's lives. However, we are concerned that one of the outcomes of this year has been fewer people are have come forward to foster, despite the need being greater than ever. As we emerge from this crisis phase, many are re-evaluating their lifestyles. We would urge people to consider foster care as an option for their family."
To find out how you could give a child or young person a brighter future please call us on 0800 0720 137 or fill out an online enquiry form