"We are still as passionate as ever about fostering."- N. Down couple chat about reaching their first year anniversary as foster carers
19th August 2021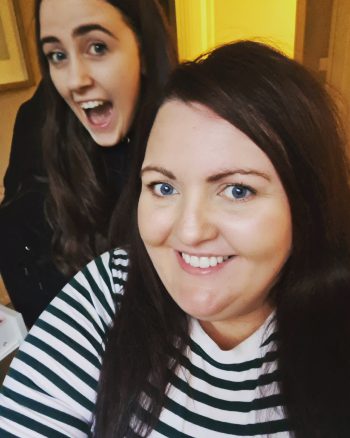 Clare and her partner Beth have reached their one year anniversary as HSC foster carers, having cared for a baby since being approved in 2020.
The couple, from the North Down area, had always considered fostering but they did not know if they would be eligible.
"We always wanted a big family, so we decided to get into fostering," says Clare. "Beth's grandparents have been foster carers for years so she has seen first-hand the difference it can make to a child's life. In the beginning, we thought we might not meet the criteria given we are a young, same sex couple and didn't have children of our own. We also both work and initially lived in rented accommodation."
"In December 2019 I came across a billboard for HSC NI Foster Care and it prompted us to have a chat about it. When the COVID-19 pandemic began, we lifted the phone to explore it further. We were so nervous, but from the first phone call we were put at ease; the staff were so friendly and inviting. Most of our assessment took place virtually and it meant we could take things at a comfortable pace," she continues.
Clare explains, "We are still as passionate as ever about fostering. We've been on such an adventure over this last year! It hasn't been without its challenges at times as we've have had to change our daily routine to adjust to life with a baby. Though we are surrounded by such a good team, and have great family and friends support, which has helped so much and made it more enjoyable. Our supervising social worker has been very supportive and responsive to our needs. We all have a common goal and it's all about the child."
"Fostering a baby has been an amazing, fun and learning experience for us and we have such great memories to cherish. The baby has not only touched our lives, but the lives of everyone in our wider circle. We feel so lucky to have been able to share important 'first' milestones with the baby we care for like first birthdays and first steps," she adds.
"If you've been thinking about fostering and feel you can offer a child a home that's filled with love, get in touch with HSC NI Foster Care today. It's a decision you won't regret. We have been treated exactly the same as any couple who foster; with respect, openness and honesty. We found the process very positive and we have learnt a lot about each other and ourselves. We wouldn't change it for the world. If we could bottle up the happiness fostering has brought us, we could make a fortune!" she laughs.