Experience of newly approved foster carers
21st May 2021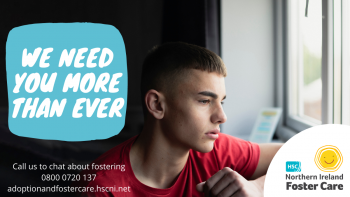 With more children and young people needing foster homes across Northern Ireland, we need you more than ever.
Join our HSC fostering family and we'll train and support you every step of the way.
Robin & Amanda from Cloughey, County Down are newly approved foster carers. As parents of 3 teenagers, they were going through the application to become foster carers when the pandemic hit. This didn't deter them or our team and the assessment process went ahead via video chat. Fast forward to approval stage, and they are ready to get started!
Watch their video where they share their experiences of being approved as foster carers:
To find out more about fostering get in touch with us
Call 0800 0720 137 or fill out our short online enquiry form