Could you provide a long-term foster home to these children & young people?
10th August 2023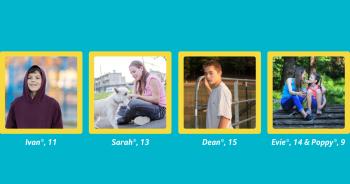 The South Eastern fostering team are looking for loving and nurturing long-term foster homes for the children and young people profiled below. They all require foster carer(s) who will support them through the rest of their childhoods, help them to grow and give them opportunities to develop hobbies and interests.
As their foster carer(s) you will receive a fee of £20,961.72 per year for each child/young person you care for as well as fostering allowances, training and ongoing social work support.
If you are interested in hearing more about any of these children/young people, you are very welcome to attend a virtual information session on:
| | |
| --- | --- |
| Date: | Tuesday 22 August 2023 |
| Time: | From 7.00pm |
To register, please call us on 0800 0720 137 or send us an email: info@fostering.hscni.net.
Alternatively, you can fill out our short online enquiry form
*Names changed and stock images used to protect children's identities.
***
Evie*, 14 & Poppy*, 9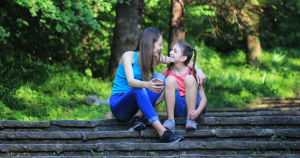 Evie*, 14 and Poppy*, 9 are sisters who need a foster home where they can stay together. They have been with their current foster carers for two years, and have settled very well, but they now need a long-term foster home.
Evie and Poppy would love to live with foster carers who can care for them until they can live independently. Having experienced difficulties when they were younger, they share a close bond and do not want to be separated.
Evie is in secondary school, where she's doing well. She loves horse riding and volleyball, going to the cinema, make-up, fashion, and Marvel movies. Evie has an easy-going personality and is quieter initially, though opens up more as she gets to know you. She helps out with her current foster family and contributes to family life.
Poppy is energetic and outgoing. She enjoys swimming, gymnastics, and being active, and loves all types of animals. Poppy has made excellent progress and her primary school are delighted with her improvement. Both girls love going to McDonalds for a treat.
Evie and Poppy would benefit from compassionate and nurturing foster carers who can understand how past events in their early lives have shaped who they are today. They need foster carers who can help them feel safe and secure, and help them enjoy their childhoods by building positive memories.
Evie and Poppy would be best suited to living in a two adult household, where one foster carer would be at home or at least have part time/flexible working hours.
Whilst we would love to find Evie and Poppy a home together, we would also welcome interest from anyone who feels they would be able to offer the girls an individual foster home.
***
Ivan*, 11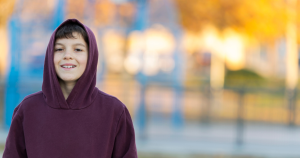 Ivan*, 11 has very dark hair and brown eyes and is of average height and build for his age.  Ivan loves Lego and visited Legoland last summer. Ivan enjoys playing outside and riding his bike. He enjoys arts and crafts and any messy play and enjoys playing games on his Xbox. Ivan is currently living in residential care and he's doing really well and has formed excellent relationships with key workers.
Ivan is the eldest of four children and enjoys spending time with his siblings during contact with his family, especially his brother who is only a year younger. Ivan is also very caring toward his two youngest siblings.
Ivan is due to embark on a new adventure as he is due to start secondary school. He is looking forward to this, but is also very nervous.
Ivan loves pizza and enjoys going out for ice cream. He likes crunchy fruit, vegetables, ham and cheese and toasties/bagels. He has a very healthy appetite and can use food as a comforter. He has a sweet tooth and is encouraged to make healthy choices with food and a varied diet.
Ivan likes fluffy blankets and cuddly toys in his room. Soft fluffy bedclothes are his favourite.
Ivan likes structure and routine and likes to list his plans for the following day on his chalkboard. Ivan is independent in his self-care.
Ivan doesn't like football or spiders. He is not keen on loud environments and will put his hood up as a sign he needs to leave the environment. Ivan doesn't like to lose games; creative competition needs to be used within the home to teach Ivan about winning and losing.
While in the car, Ivan likes to pick the music or listen to his MP3, although he doesn't like the music to be too loud. He also enjoys playing car games (Ivan usually makes these up, counting trucks etc).
Ivan has been through a lot in his early years and requires foster carers who are compassionate and nurturing, and who understand how past experiences have shaped Ivan to be the young person he is today. Ivan needs foster carers who will help him to feel safe and secure and will help him enjoy the rest of his childhood by building many good memories for him and support him to manage his feelings and emotions.
Ivan can live in a one or two adult household, and ideally, one foster carer would be at home.
***
Sarah*, 13
Sarah*, 13 is tall and slim with long light brown hair and blue eyes. She is a funny, pleasant and sociable child who loves being around others. Sarah loves her iPad, watching YouTube, teddies, outings to McDonalds, theme parks, swimming and Tayto Park. Sarah is also used to being around a range of different animals.
Sarah has a diagnosis of Severe Learning Disability and scoliosis. Sarah needs support in all aspects of her personal care. Due to her scoliosis, Sarah's mobility can be limited and she requires the use of a wheelchair for long distances. She also wears a back brace to support with her scoliosis.
Sarah functions as a child at a much lower developmental age than 13. She has been living in her current foster home since 2 months old but due to her current situation, through no fault of her own, she needs a new long-term foster home.
Sarah has experienced early childhood trauma and needs foster carers who are patient and available to help with her emotional wellbeing. Sarah can live in a one or two adult household and her foster carer(s) are able to work. Sarah has weekly outreach sessions in the community with a support worker and she also goes to a short breaks foster carer one weekend per month.
Sarah attends a special school where she would like to remain, if possible.
***
Dean*, 15
Dean*, 15 is small for his age and slim. He has short light brown hair and blue eyes. He is a happy young man who loves animals and he loves that his current home has sheep, pigs, lambs, chickens, cats and dogs.
Dean has a diagnosis of ADHD, Foetal Alcohol Syndrome, separation anxiety and a Moderate Learning Disability. Dean likes to be independent and seen as having a purpose in everything he does. This involves him transporting coal, logs and animal feed in his own miniature tractor and trailer.
Dean's ADHD can often lead to him being impulsive and reactive which can at times see Dean put himself at risk as he does not see the dangers in things eg. equipment associated with farm life. He, therefore, requires full supervision. Dean receives therapeutic support from the children's disability team and this has had a very positive impact on Dean by helping him understand the environment around him.
Dean loves swimming and being outdoors but requires support and planning to engage in outings and social activities.
Dean needs to live in a two adult household, with at least one foster carer at home. He will thrive in an environment where he is the youngest or only child in the home, ideally in a rural setting with connections to the farming community.