Adoption & Fostering Information Events – up to 31 March 2023
8th September 2022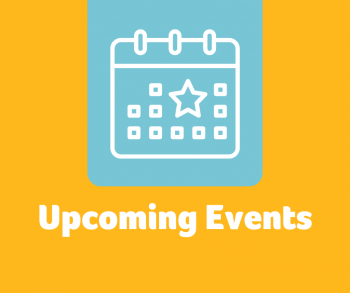 If you are interested in hearing more about becoming a foster carer or an adopter, we have a number of fostering and adoption information events taking place over the next few months.
There is a mix of face to face events in local areas as well as virtual information sessions, so hopefully there's something to suit everyone.
These are drop in events for anyone in Northern Ireland, no need to register – just come along (face to face event) or use the Teams/Zoom links provided below (virtual events). You can also keep an eye on our social media channels to see when the next one is coming up and for the log on details.
Our fostering and adoption teams will be delighted to see you and give you as much information as they can to help you make your decision about whether fostering or adoption is right for you and your family.
Links to the virtual sessions will be populated closer to each event.
| | |
| --- | --- |
| Type of Event: | Fostering Information Stand |
| Date: | Friday 24 March 2023 |
| Time: | 10am – 1pm |
| Location: | The Archdale Centre, Main Street, Lisnaskea, BT92 0JB |
| | |
| --- | --- |
| Type of Event: | Virtual Fostering Information Event |
| Date: | Wednesday 22 March 2023 |
| Time: | 7.30 – 8.30pm |
| Join using Link: | Link to follow |
| | |
| --- | --- |
| Type of Event: | Fostering Information Stand |
| Date: | Wednesday 16 March 2023 |
| Time: | 11am – 2pm |
| Location: | Information Day, Involve House, Magherafelt, BT45 6AB |
Type of Event:
Supported Lodgings Virtual Information Event
Date:
Thursday 9 March 2023
Time:
7.00pm
Join via Zoom:

Meeting ID: 861 3043 3252

Passcode: 288852
| | |
| --- | --- |
| Type of Event: | Fostering Information Stand |
| Date: | Thursday 9 March 2023 |
| Time: | 10am – 2pm |
| Location: | South West Acute Hospital, Enniskillen |
| | |
| --- | --- |
| Type of Event: | Supported Lodgings Information Stand |
| Date: | Saturday 4 March 2023 |
| Time: | 11am – 3pm |
| Location: | Harmony Hill Presbyterian Church Hall, Lambeg, BT27 4NW |
Type of Event:
Virtual Fostering Information Event
Date:
Thursday 23 February 2023
Time:
7.30pm – 8.30pm
Join via MS Teams:
Meeting ID: 314 188 151 497

Passcode: wF4B34
Type of Event:
Virtual Fostering Information Event
Date:
Thursday 23 February 2023
Time:
1pm – 2pm
Join via MS Teams:
Meeting ID: 344 156 405 866

Passcode: FTPbVm
| | |
| --- | --- |
| Type of Event: | Fostering Public Information Sessions |
| Date: | Tuesday 21 February 2023 |
| Time: | 1.00pm and 7.00pm |
| Location: | All Saint's Parish Centre, Ballymena |
| | |
| --- | --- |
| Type of Event: | Fostering Information Stand |
| Date: | Friday 17 – Friday 24 February 2023 |
| Time: | Ongoing |
| Location: | All Saint's Parish Centre, Ballymena |
Type of Event:
'Til I Grow Up – Fostering Information Event
Date:
Wednesday 22 February 2023
Time:
7pm – 9pm
Location:
Balmoral Hotel, Belfast, BT10 0NF

To register, email: info@fostering.hscni.net or call 0800 0720 137
Type of Event:
Virtual Fostering Event – Fostering Friday
Date:
Friday 3 February 2023
Time:
1.00pm – 1.30pm
Join using MS Teams:
Meeting ID: 390554354195

Passcode: yjFhvx
| | |
| --- | --- |
| Type of Event: | Virtual Adoption Information Event |
| Date: | Monday 30 January 2023 |
| Time: | 7.00pm – 8.00pm |
| How to register: | Contact Colette McCann on (028) 8283 5114 or 07879 803 297 |
Type of Event:
Virtual Fostering Information Event
Date:
Monday 23 January 2023
Time:
7.30pm – 8.30pm
Join using MS Teams:
Meeting ID: 376 613 825 11

Passcode: VfkCGs
| | |
| --- | --- |
| Type of Event: | Fostering Information Stand |
| Venue: | Lisburn LeisurePlex |
| Date: | Tuesday 24 January 2023 |
| Time: | 11am – 4.30pm |
Type of Event:
Virtual Fostering Information Event
Date:
Tuesday 17 January 2023
Time:
7.30pm – 8.30pm
Join using Teams:
Meeting ID: 331 957 675 70

Passcode: GGthhn
| | |
| --- | --- |
| Type of Event: | Fostering Information Stand |
| Venue: | Ards Leisure Centre |
| Date: | Monday 16 January 2023 |
| Time: | 1pm – 3.30pm |
Type of Event:
Virtual Fostering Event – Fostering Friday
Date:
Friday 6 January 2023
Time:
1.00pm – 1.30pm
Join using Teams Link:
Meeting ID: 362 554 043 084

Passcode: f4BDeV
| | |
| --- | --- |
| Type of Event: | Supported Lodgings Information Stand |
| Venue: | Ulster Hospital |
| Date: | Friday 9 December |
| Time: | 9.30am – 2pm |
Type of Event:
Virtual Fostering Event
Date:
Tuesday 6 December
Time:
7.30pm – 8.30pm
Join using Teams Link:

Meeting ID:

313 545 144 754
Passcode: ZenExw
| | |
| --- | --- |
| Type of Event: | Fostering Information Stand |
| Venue: | St George's Market, Belfast |
| Date: | Sunday 4 December |
| Time: | 10am – 4pm |
| | |
| --- | --- |
| Type of Event: | Fostering Information Stand |
| Venue: | St Theresa's Primary School, Glen Road, Belfast |
| Date: | Sunday 4 December |
| Time: | 12pm – 4pm |
Type of Event:
Virtual Fostering Event
Date:
Wednesday 23 November
Time:
7.30pm – 8.30pm
Join using Teams Link

Meeting ID:

340 846 014 555




Passcode:

UCxzLJ
| | |
| --- | --- |
| Type of Event: | Face to Face Fostering Event |
| Venue: | Silver Birch Hotel, 5 Gortin Rd, Omagh |
| Date: | Tuesday 8 November |
| Time: | 7.30pm – 9.00pm |
Type of Event:
Virtual Fostering Event – Fostering Friday
Date:
Friday 4 November
Time:
1.00pm – 1.30pm
Join using Zoom Link:
https://southerntrust-hscni.zoom.us/j/82251685175?pwd=T1JXb054eWoraEU4ZVJrU0dDSUVvUT09

Meeting ID: 822 5168 5175
Passcode: 41112631
Type of Event:
Adoption Information Sessions (Western area)
Thursday 20 October
 7.00pm – 9.00pm
Omagh Fire Station, 1 Killybrack Road, Omagh, BT79 7DG
Tuesday 25 October
 7.00pm – 9.00pm
Style Bar at Da Vinci's Derry, 15 Culmore Road, BT48 8JB
Tuesday 25 October
 7.30pm – 9.30pm
Fermanagh House, Broadmeadow Place, Enniskillen, BT74 7HR
Thursday 27 October
 7.00pm – 9.00pm
Common Room at Destined (Northwest Learning Disability Centre, 1 Foyle Road, Derry, BT48 6SQ)
Type of Event:
Virtual Fostering Event – Fostering Teenagers
Date:
Tuesday 11 October
Time:
7.30pm – 8.30pm
Join using Teams Link:

Meeting ID:

375 129 680 808




Passcode:

7H5CrV



Type of Event:
Virtual Fostering Event – Fostering Friday
Date:
Friday 7 October
Time:
1.00pm – 1.30pm
Join using Zoom Link:
https://setrust-hscni-net.zoom.us/j/4639900441

Meeting ID: 463 990 0441
Passcode: 123456
Type of Event:
Virtual Fostering Event
Date:
Thursday 6 October
Time:
7.30pm – 8.30pm
Join using Teams Link:
Meeting ID: 322 559 001 167
Passcode: aZZXwU
| | |
| --- | --- |
| Type of Event: | Face to Face Fostering Event – 'Fostering Comes to Town' |
| Venue: | J29 Project, Banbridge |
| Date: | Monday 3 October |
| Time: | 7.00pm – 9.00pm |
| | |
Type of Event:
Virtual Fostering Event
Date:
Thursday 22 September
Time:
7.30pm – 8.30pm
Join using Teams Link:

https://www.microsoft.com/en-gb/microsoft-teams/join-a-meeting?rtc=1

Meeting ID: 391 444 146 741
Passcode: tVNfKQ



Type of Event:
Face to Face – Bail Foster Care

Bail foster carers provide highly supported, short term care to a small number of young people aged 10 – 17 years who are involved in offending while they work towards their return home or to more suitable long term accommodation.

Specific target audience:
People living in Dungannon, Armagh, Craigavon, Banbridge or Newry areas
Venue:
Armagh City Hotel (Syndicate Room)
Date:
Tuesday 20 September
Time:
7.00pm – 9.00pm
| | |
| --- | --- |
| Type of Event: | Face to Face – for anyone interested in fostering |
| Venue: | Da Vinci's Hotel, 15 Culmore Rd, Derry/L/Derry |
| Date: | Tuesday 20 September |
| Time: | 7.30pm – 9.00pm |
| | |
Coffee morning POSTPONED. New date to follow
| | |
| --- | --- |
| Type of Event: | Face to Face coffee morning – becoming a short breaks carer for a child with a disability POSTPONED |
| Target audience: | People living in Dungannon, Armagh, Craigavon, Banbridge or Newry areas |
| Venue: | Navan Room, Hill Building, St Luke's Hospital, Armagh |
| Date: | Monday 19 September NEW DATE TO FOLLOW |
| Time: | 10.00am – 12.30pm |
Type of Event:
Virtual Fostering Event
Date:
Tuesday 13 September
Time:
7.30pm – 8.30pm
Join using Link:
https://www.microsoft.com/en-gb/microsoft-teams/join-a-meeting?rtc=1

Meeting ID: 348 912 789 183

Passcode: hcWUQC