Adoption & Fostering Information Events
8th September 2022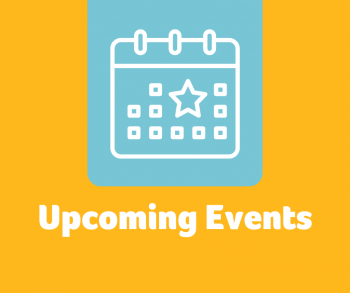 If you are interested in hearing more about becoming a foster carer or an adopter, we have a number of information events that take place throughout the year.
There is a mix of face-to-face events in local areas, as well as virtual information sessions for anyone across Northern Ireland, so there's something to suit everyone.
We'll also update our social media channels with details of upcoming events.
Our teams will be delighted to see you and provide as much information as they can to help you make an informed decision about whether fostering or adoption is right for you and your family.
Links to the virtual sessions will be populated closer to each event.
| | |
| --- | --- |
| Type of Event: | Fostering and Supported Lodgings/STAY Information Stand |
| Date: | Saturday 9 December 2023 |
| Time: | 10am – 1pm |
| Location: | Market Fresh, Hamilton Road, Bangor |
| | |
| --- | --- |
| Type of Event: | Fostering and Supported Lodgings/STAY Information Stand |
| Date: | Saturday 11 November 2023 |
| Time: | 10am – 1pm |
| Location: | Market Fresh, Hamilton Road, Bangor |
Type of Event:
Fostering Information Event
Date:
Wednesday 25 October 2023
Time:
7pm – 9pm
Location:
Jethro Centre, Lurgan

(Call 0800 0720 137 or email info@fostering.hscni.net to register)
| | |
| --- | --- |
| | Fostering Information Stand |
| | Thursday, 12 October 2023 |
| | Time:11am – 3pm |
| | Quayside shopping centre, Derry |
| | |
| --- | --- |
| Type of Event: | Fostering Information Stand |
| Date: | Thursday, 28 September 2023 |
| Time: | 11am – 3pm |
| Location: | Quayside shopping centre, Derry |
| | |
| --- | --- |
| Type of Event: | Fostering Information Stand |
| Date: | Thursday 28 September 2023 |
| Time: | 3pm – 8pm |
| Location: | South Lake Leisure Centre, Craigavon |
Type of Event:
Virtual Information Session – Becoming a Supported lodgings/STAY host
Date:
Tuesday 26 September 2023
Time:
6pm – 6.45pm
Join via ZOOM
Join via Zoom:

Meeting ID: 873 1846 6821

Passcode: 008636
| | |
| --- | --- |
| Type of Event: | Fostering Information Stand |
| Date: | Monday 25 September 2023 |
| Time: | 12.30pm – 4.30pm |
| Location: | Templemore Baths (Better Gym), Belfast, BT5 |
Type of Event:
Virtual Fostering Information Session – all welcome
Date:
Tuesday 19 September 2023
Time:
7.30pm – 8.30pm
Join via MS TEAMS
Meeting ID: 331 555 372 686
Passcode: MANfpB
| | |
| --- | --- |
| Type of Event: | Fostering Information Stand |
| Date: | Tuesday 19 September 2023 |
| Time: | 1pm – 5pm |
| Location: | Andersonstown Leisure Centre (Better Gym), Belfast, BT11 |
| | |
| --- | --- |
| Type of Event: | Fostering Information Stand |
| Date: | Monday 18 September 2023 |
| Time: | 2pm – 5pm |
| Location: | Foyer, Craigavon Area Hospital |
| | |
| --- | --- |
| Type of Event: | Fostering Information Stand |
| Date: | Saturday 16 September 2023 |
| Time: | 10.30am-6pm |
| Location: | Belfast Half marathon Expo at Titanic |
| | |
| --- | --- |
| Type of Event: | Fostering Information Stand (Fostering, Supported Lodgings/STAY, Short Breaks) |
| Date: | Saturday 16 September 2023 |
| Time: | 9am – 5pm |
| Location: | Country Comes to Town event, Portadown High Street |
| | |
| --- | --- |
| Type of Event: | Fostering Information Stand |
| Date: | Thursday 14 September 2023 |
| Time: | 11am – 3pm |
| Location: | North Wing, Altnagelvin Hospital |
| | |
| --- | --- |
| Type of Event: | Fostering and Supported Lodgings/STAY Information Stand |
| Date: | Saturday 9 September 2023 |
| Time: | 10am – 1pm |
| Location: | Market Fresh, Hamilton Road, Bangor |
| | |
| --- | --- |
| Type of Event: | Fostering Information Stand |
| Date: | Wednesday 6 September 2023 |
| Time: | 10am – 4pm |
| Location: | Bloomfield Shopping Centre, Bangor |
Type of Event:
Virtual Fostering Information Session – open to all
Date:
Tuesday 5 September 2023
Time:
7.30pm – 8.30pm
Join via Zoom:

Meeting ID: 832 2531 9360

Passcode: 272549
| | |
| --- | --- |
| Type of Event: | Fostering Information Stand |
| Date: | Sunday 3 September 2023 |
| Time: | 11am – 3pm |
| Location: | Waterside half Marathon, Derry/L'Derry |
| | |
| --- | --- |
| Type of Event: | Fostering Information Stand |
| Date: | Thursday 31 August 2023 |
| Time: | 12.30pm – 5pm |
| Location: | Foyer of Craigavon Area Hospital |
| | |
| --- | --- |
| Type of Event: | Fostering Information Stand |
| Date: | Thursday 31 August 2023 |
| Time: | 11am – 3pm |
| Location: | North Wing, Altnagelvin Hospital |
| | |
| --- | --- |
| Type of Event: | Fostering Information Stand |
| Date: | Sunday 27 August 2023 |
| Time: | 12pm – 6pm |
| Location: | Mela Festival, Botanic Gardens, Belfast |
| | |
| --- | --- |
| Type of Event: | Fostering Information Stand |
| Date: | Thursday 24 August 2023 |
| Time: | 11am -3pm |
| Location: | South West Acute Hospital, Enniskillen |
| | |
| --- | --- |
| Type of Event: | Fostering Information Stand |
| Date: | Wednesday 23 August 2023 |
| Time: | 10am – 2pm |
| Location: | Lagan Valley LeisurePlex, Lisburn |
| | |
| --- | --- |
| Type of Event: | Virtual Fostering Information Session – Child specific |
| Date: | Tuesday 22 August 2023 |
| Time: | 7pm |
| MS Teams: | Registration required. To register, please call us on 0800 0720 137 or email info@fostering.hscni.net |
| | |
| --- | --- |
| Type of Event: | Fostering Information Stand |
| Date: | Wednesday 16, 23 & 30 August 2023 |
| Time: | 10am – 4pm |
| Location | Bloomfield Shopping Centre, Bangor |
| | |
| --- | --- |
| Type of Event: | Fostering Information Stand |
| Date: | Wednesday 16 August 2023 |
| Time: | 10am – 2pm |
| Location: | Lagan Valley LeisurePlex, Lisburn |
| | |
| --- | --- |
| Type of Event: | Fostering Information Stand |
| Date: | Tuesday 15 August 2023 |
| Time: | 11am – 3pm |
| Location: | Roe Country Valley Park, Limavady |
| | |
| --- | --- |
| Type of Event: | Fostering Information Stand  12.30pm – 2pm |
| Date: | Saturday 12 August 2023 |
| Time: | 12.30pm  -2pm |
| Location: | Queen's Student Union, Elmwood Ave, Belfast – After Cancer event (exhibition organised by Young Lives vs Cancer in NI to discuss all things post-treatment) |
| | |
| --- | --- |
| Type of Event: | Fostering Information Stand |
| Date: | Friday 11 & Sat 12 August 2023 |
| Time: | 11am – 3pm |
| Location: | Fermanagh County Show |
| | |
| --- | --- |
| Type of Event: | Fostering Information Stand |
| Date: | Wednesday 9 August 2023 |
| Time: |  10am – 4pm |
| Location: | Bloomfield Shopping Centre, Bangor |
| | |
| --- | --- |
| Type of Event: | Fostering Information Stand |
| Date: | Sunday 6 August 2023 |
| Time: | 3pm – 6pm |
| Location: | West Belfast Festival –  Teddy Bear Picnic, Falls Park, Belfast |
| | |
| --- | --- |
| Type of Event: | Fostering Information Stand |
| Date: | Saturday 5 August 2023 |
| Time: | 11am – 1pm |
| Location: | Wallace Park, Lisburn 11am – 1pm |
| | |
| --- | --- |
| Type of Event: | Fostering Information Stand |
| Date: | Thursday 31 August 2023 |
| Time: | 12.30pm – 5pm |
| Location: | Foyer, Craigavon Area Hospital |
| | |
| --- | --- |
| Type of Event: | Fostering Information Stand |
| Date: | Saturday 29 July 2023 |
| Time: | from 12 noon |
| Location: | Belfast Pride event – Pride Village is located at the Big Fish, Donegall Quay, Belfast |
| | |
| --- | --- |
| Type of Event: | Fostering Information Stand |
| Date: | Friday 28 July 2023 |
| Time: | From 1pm |
| Location: | 'Hats off to Forthill' event, Forthill Park, Enniskillen |
| | |
| --- | --- |
| Type of Event: | Fostering Information Event (Western HSC Trust Workforce Appeal) |
| Date: | Thursday 27 July 2023 |
| Time: | 12.30pm – 1.30pm |
| Location: | South West Acute Hospital, Enniskillen |
| | |
| --- | --- |
| Type of Event: | Fostering Information Stand |
| Date: | Thursday 27 July 2023 |
| Time: | 11am – 3pm |
| Location: | Omagh Hospital |
| | |
| --- | --- |
| Type of Event: | Fostering Information Stand |
| Date: | Wednesday 26 July 2023 |
| Time: | 10am – 4pm |
| Location: | Clogher Valley Show |
| | |
| --- | --- |
| Type of Event: | 'Adopt with Pride' – Adoption UK Information Event for prospective LGBTQ+ adopters (no booking required) |
| Date: | Wednesday 26 July 2023 |
| Time: | 7pm – 8pm |
| Location: | The Mac, 10 Exchange St West, Belfast |
Type of Event:
Fostering Virtual Information Session – open to all
Date:
Wednesday 26 July 2023
Time:
1pm – 2pm
Join via MS Teams:
Meeting ID: 357 690 068 556

Passcode: Zgdb57
| | |
| --- | --- |
| Type of Event: | Pathways to Parenthood – Here NI event for LGBTQ+ people interested in becoming a parent. Discussion about various pathways to parenthood – includes input from our fostering team. To register: email caramccann@hereni.org |
| Date: | Tuesday 25 July 2023 |
| Time: | 7pm |
| Location: | HEReNI, Belfast LGBT Centre, 23-31 Waring St, Belfast, BT1 2DX |
| | |
| --- | --- |
| Type of Event: | Fostering Information Stand, Ulster Pipe Band Championships, Ards |
| Date: | Thursday 20 July 2023 |
| Time: | 11am-4pm |
| | |
| --- | --- |
| Type of Event: | Fostering Information Stand |
| Date: | Thursday 20 July 2023 |
| Time: | 11am – 3pm |
| Location: | North Wing, Altnagelvin Hospital |
| | |
| --- | --- |
| Type of Event: | Fostering Information Stand |
| Date: | Wednesday 19 July 2023 |
| Time: | 11am – 3pm |
| Location: | Foyer, Craigavon Area Hospital |
| | |
| --- | --- |
| Type of Event: | Fostering Information Event (WHSCT Workforce Appeal) |
| Date: | Friday 14 July 2023 |
| Time: | 3.30pm – 4.30pm |
| Location: | MDEC Building, Altnagelvin |
| | |
| --- | --- |
| Type of Event: | Fostering Information Stand |
| Date: | Monday 10 July 2023 |
| Time: | 11am – 3pm |
| Location: | Roe Country Park Estate |
| | |
| --- | --- |
| Type of Event: | Fostering Information Stand |
| Date: | Wednesday 5 July 2023 |
| Time: | 11am – 4pm |
| Location: | Foyer, Craigavon Area Hospital |
| | |
| --- | --- |
| Type of Event: | Fostering Information Stand |
| Date: | Wednesday 5 July 2023 |
| Time: | 10am-2pm |
| Location: | Lagan Valley LeisurePlex, Lisburn |
| | |
| --- | --- |
| Type of Event: | Fostering Information Stand |
| Date: | Saturday 1 July 2023 |
| Time: | 1pm |
| Location: | Lodge Hotel, Coleraine |
| | |
| --- | --- |
| Type of Event: | Intensive Support fostering Virtual Info Sessions (SE & Belfast areas) with child specific information on Harry*, 13 |
| Date: | Wednesday 28 June 2023 |
| Time: | 1.00pm – 1.30pm & 7.00pm – 7.30pm |
| Location | Registration required. To register, please call us on 0800 0720 137 or email info@fostering.hscni.net |
Type of Event:
Supported Lodgings Virtual Information Session
Date:
Tuesday 27 June 2023
Time:
6pm
Join via Zoom:
Meeting ID: 84208452747

Passcode: 785793
| | |
| --- | --- |
| Type of Event: | Fostering Information Stand |
| Date: | Saturday 24 June 2023 |
| Time: | 10am – 4pm |
| Location: | Newry Agricultural Show |
| | |
| --- | --- |
| Type of Event: | Fostering Information Stand |
| Date: | Saturday 24 June 2023 |
| Time: | 10am – 3pm |
| Location: | Ulster University, Jordanstown Campus (Savage Martial Arts Event) |
Type of Event:
Virtual Fostering Information Session (Fostering a child with a Disability). Everyone welcome. Foster carers available to share their experiences of caring for a child with a disability.
Date:
Friday 23 June 2023
Time:
1pm-2.30pm
Join via MS Teams:
Meeting ID: 382 798 314 834

Passcode: vhXd9R
| | |
| --- | --- |
| Type of Event: | Fostering Information Stand |
| Date: | Wednesday 21 June 2023 |
| Time: | 1pm – 5pm |
| Location: | RVH, Main Foyer |
| | |
| --- | --- |
| Type of Event: | Fostering Information Stand |
| Date: | Tuesday 20 June 2023 |
| Time: | 1pm – 5pm |
| Location: | RVH, Main Foyer |
| | |
| --- | --- |
| Type of Event: | Fostering Information Stand |
| Date: | Monday 19 June 2023 |
| Time: | 5.30pm – Kick-off |
| Location: | NI v Kazakhstan match |
| | |
| --- | --- |
| Type of Event: | Fostering Information Stand |
| Date: | Saturday 17 June 2023 |
| Time: | 12pm |
| Location: | Omagh Pride, Main Street Car Park |
| | |
| --- | --- |
| Type of Event: | Fostering Information Stand |
| Date: | Saturday 17 June 2023 |
| Time: | 10am – 5pm |
| Location: | Armed Forces Day, Sandy Bay, Larne |
| | |
| --- | --- |
| Type of Event: | Fostering Information Stand |
| Date: | Saturday 17 June 2023 |
| Time: | 11am – 3pm |
| Location: | Dundonald Ice Bowl |
| | |
| --- | --- |
| Type of Event: | Fostering and Supported Lodgings Information Stand |
| Date: | Saturday 10 June 2023 |
| Time: | 10am – 1pm |
| Location: | Market Fresh, Hamilton Road, Bangor |
| | |
| --- | --- |
| Type of Event: | Fostering Information Stand |
| Date: | Saturday 10 June 2023 |
| Time: | 10am – 4pm |
| Location: | Armagh County Agricultural Show and Country Festival, Gosford Forest Park |
Type of Event:
Virtual Fostering Information Session
Date:
Thursday 8 June 2023
Time:
7pm – 8pm
Join via MS Teams:
Meeting ID: 393 949 588 486

Passcode: BhEZoN
| | |
| --- | --- |
| Type of Event: | Fostering Information Stand |
| Date: | Thursday 8 June 2023 |
| Time: | 11am – 3pm |
| Location: | South West Acute Hospital |
| | |
| --- | --- |
| Type of Event: | 'Let's Talk Fostering' Information Event |
| Date: | Monday 5 June 2023 |
| Time: | 7pm – 9pm |
| Location: | Bangor Town Hall (Register your attendance at info@fostering.hscni.net or call 0800 0720 137) |
| | |
| --- | --- |
| Type of Event: | Fostering Information Stand |
| Date: | Saturday 3 June 2023 |
| Time: | 10am – 4pm |
| Location: | Lurgan Show, Lurgan Park, BT66 7BD |
| | |
| --- | --- |
| Type of Event: | Fostering Information Stand |
| Date: | Thursday 1 June 2023 |
| Time: | 10am – 4pm |
| Location: | North Wing, Altnagelvin Hospital |
Type of Event:
Supported Lodgings Virtual Information Session
Date:
Wednesday 31 May 2023
Time:
7pm
Join via Zoom:

Meeting ID: 882 4020 8111

Passcode:

617250
Type of Event:
Virtual Fostering Information Event
Date:
Thursday 18 May 2023
Time:
7.30pm
Join via MS Teams:

Meeting ID: 

314 987 462 99

Passcode: 

ogW2CT
| | |
| --- | --- |
| Type of Event: | Fostering and Supported Lodgings Information Stand |
| Date: | Saturday 13 May 2023 |
| Time: | 10am – 2pm |
| Location: | Market Fresh, Hamilton Road, Bangor |
| | |
| --- | --- |
| Type of Event: | Fostering Information Stand |
| Date: | Thursday 11 May 2023 |
| Time: | 11am – 3pm |
| Location: | Omagh Hospital |
Type of Event:
Fostering and Supported Lodgings Information Stand
Date:
Wednesday 10 – Saturday 13 May 2023
Time:
Wed 10 May, 9am – 5pm

Thu 11 May, 9am – 8pm

Fri 12 May, 9am – 6pm

Sat 13 May, 9am – 6pm

Location:
Balmoral Show, Eikon Centre, Lisburn
| | |
| --- | --- |
| Type of Event: | Fostering Information Stand |
| Date: | Thursday 4 May 2023 |
| Time: | 11am – 3pm |
| Location: | Altnagelvin Hospital, North Wing |
| | |
| --- | --- |
| Type of Event: | Life's a journey. Could you be a part of mine? Fostering Recruitment Event |
| Date: | Thursday 27 April 2023 |
| Time: | 6pm – 8pm |
| Location: | Bethany Community Hall, Limavady, BT49 9AQ |
| | |
| --- | --- |
| Type of Event: | Life's a journey. Could you be a part of mine? Fostering Recruitment Event |
| Date: | Saturday 22 April 2023 |
| Time: | 2pm – 4pm |
| Location: | The Westville Hotel, 14-20 Tempo Road, Enniskillen, BT47 6HR |
| | |
| --- | --- |
| Type of Event: | Fostering Information Stand |
| Date: | Saturday 22 April 2023 |
| Time: | 12pm – 5pm |
| Location: | Wallace Park, Lisburn (Family Fun Day) |
| | |
| --- | --- |
| Type of Event: | Fostering Information Stand |
| Date: | Friday 21 April 2023 |
| Time: | 1pm – 9pm |
| Location: | Abbey Centre, Newtownabbey |
Type of Event:
Supported Lodgings Virtual Information Session
Date:
Thursday 20 April 2023
Time:
7pm
Join via Zoom:
Meeting ID: 841 0572 3283

Passcode: 976640
| | |
| --- | --- |
| Type of Event: | Life's a journey. Could you be a part of mine? Fostering Recruitment Event |
| Date: | Thursday 20 April 2023 |
| Time: | 6pm – 7.30pm |
| Location: | Guildhall, Derry/Londonderry, BT48 7BB |
| | |
| --- | --- |
| Type of Event: | Fostering and Supported Lodgings Information Stand |
| Date: | Saturday 8 and Monday 10 April 2023 |
| Time: | 10am – 1pm |
| Location: | Market Fresh, Hamilton Road, Bangor |
| | |
| --- | --- |
| Type of Event: | Life's a journey. Could you be a part of mine? Fostering Recruitment Event |
| Date: | Saturday 1 April 2023 |
| Time: | 2pm – 4pm |
| Location: | Mellon Country Hotel, 134 Beltany Road, Omagh, BT78 5RA |
| | |
| --- | --- |
| Type of Event: | Fostering Information Stand |
| Date: | Saturday 1 and Sunday 2 April 2023 |
| Time: | 12pm – 6pm |
| Location: | Dubshed Car Show, Eikon Exhibition Centre, Lisburn, BT27 |