Foster Care info events – 10, 17 & 19 May
9th May 2022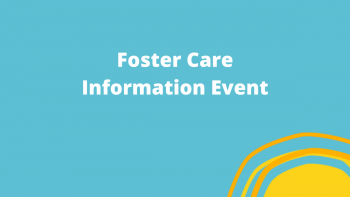 Face to Face Information Event – Fostering Teenagers
| | |
| --- | --- |
| Venue: | Killyhevlin Hotel, Enniskillen |
| Date: | Tuesday 10 May |
| Time: | 7.30pm – 8.30pm |
Face to Face Information Event – Fostering Teenagers
| | |
| --- | --- |
| Venue: | Waterfoot Hotel, Derry/ L/Derry |
| Date: | Thursday 19 May |
| Time: | 7.30pm – 8.30pm |
Virtual Information Session – Supported Lodgings
Our Supported Lodgings team are also hosting a virtual information session for anyone interested in becoming a 'Host'.
| | |
| --- | --- |
| Date: | Tuesday 17 May |
| Time: | 7.00pm – 7.30pm |
Supported Lodgings / STAY (Supported Transition & Accommodation for Young people) is accommodation provided in the home of an approved individual or family, known as a 'host', who offers a safe and secure home for young people in care and young refugees. These young people are aged from 16 to 21 years and are not quite ready to live on their own.
If you would like to attend any of these events:
Call us on 0800 0720 137
or email your name, telephone no & postcode to: info@fostering.hscni.net
(please indicate which event you'd like to attend)
Open to anyone interested in fostering in Northern Ireland