"Fostering has transformed our lives for the better", says couple from North Down
3rd February 2021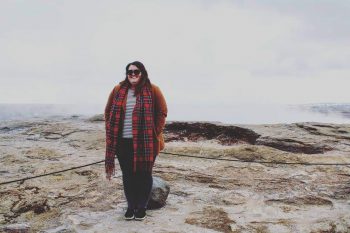 Clare Hegarty, and her partner, have been HSC Northern Ireland foster carers for the last 6 months, having recently been approved in 2020. The couple, from the North Down area, had always considered fostering but they did not know if they would be eligible.
"We always wanted a big family, and so we decided to get into fostering," Clare said. "We thought that as we are a same sex couple and rented our home we mightn't be suitable to foster.
"In December 2019 I came across a billboard for HSC Northern Ireland and it prompted us to have a chat about it. When the COVID-19 pandemic came in March last year, we then lifted the phone to explore it further. We were so nervous, but from the first phone call we were put at ease; the staff were so friendly and inviting."
The couple are currently caring for a baby and have described their experience so far as challenging but also rewarding. Clare explained, "We have had to change our daily routine to adjust to life with a baby, which has been difficult at times, but we always have the support of our supervising social worker. She has been very supportive and responsive to our needs.
She continued, "HSC Northern Ireland also provide ongoing training, virtual support groups and more. Fostering a baby has been an amazing, fun and learning experience for us and we have such great memories to cherish."
HSC Northern Ireland Foster Care accept applications from people from all different backgrounds. If you have ever considered becoming a foster carer, Clare has this message: "Do not hesitate, contact HSC Northern Ireland Foster Care today. It is a decision you will not regret. Push the door and see if it is for you. We found the process very positive and we learnt a lot about each other and ourselves. We wouldn't change it for the world."
Our foster carers receive 24-hour social work support, a comprehensive training programme, fostering allowances (and sometimes additional finance) and much more. 
If you're feeling inspired to give a child a brighter future get in touch with us today.