Crossmaglen couple share their experiences of fostering
6th August 2021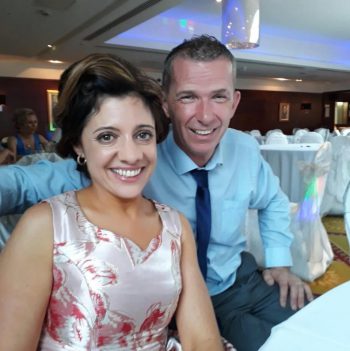 Michelle and Matthew from Crossmaglen have been fostering for around 3 years. They have a 7 year old child and 3 grown up children. They are looking after a teenager on a long term basis.
"We'd thought about fostering for quite some time. We were actually going through the process first time round, when I became pregnant with our son so we took a bit of time out. When he was 2 ½ though we thought it was time to get the ball rolling again and went for it!" says Michelle, a classroom assistant.
She continues: "We think its been really good for our son to share his home with another young person who needed a loving home and to understand that life can be difficult for some children.
We actually found the assessment very useful – lots of people perhaps don't think they have the necessary skills or experience – but we found looking into our past made us realise we had more experience than we thought.
Being a working parent, I've found online training more flexible as we can sit in the evenings and take part at our leisure.
Our son idolises our young teen. They're great Nintendo switch buddies! Fostering was very much a family decision – all the boys were so supportive of us taking on the foster carer role – they're 100% behind us. Matthew's cousin is also a foster carer so we spoke to her before we went for it – it really helped to talk to someone who is living the life of a foster carer.
Our teen is just part of our family. He's settled really well, there's been a transformation in him since he came last year and that in itself is reward enough.
It's a fantastic thing to do for a child to help them become the best they can be and set them up for life as an adult. I'd say to anyone thinking about fostering, go for it!"
To find our more about fostering please call 0800 0720 137 or fill out an online enquiry form