Newry foster carer explains why "It takes a village to raise a child"
18th September 2019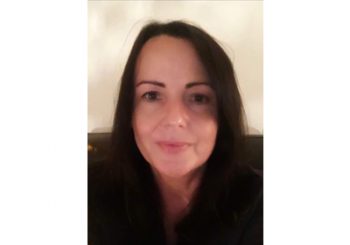 A single mum from Newry explains how becoming a foster carer changed her life as the Regional Adoption and Fostering Service launches a new campaign to encourage more people to become foster carers through the Health and Social Care Trusts. Mum-of-four Jenny has fostered for the Southern Trust for over 8 years and fosters children and young people on a short-term basis.
Jenny said: "Being a foster carer has changed my life. Having my own kids as well as personal experiences, such as working in a children's residential home aged 20, led me to take the next step. I love living with teenagers; they really bring something to the table. I find the experience very humbling, as they are such amazing and resilient young people. As I get to know the young people I dread the goodbye but it's rarely the end as I usually manage to remain in contact with those who have stayed here with us where possible."
Since becoming a foster carer, Jenny feels well supported. She said: "It takes a village to raise a child. I couldn't do it without the help of the fostering service in the Southern Trust as well as my own family. My kids are great with welcoming the foster children into our home and helping them to settle in; even if they are only here short term. Communication is key between all the members of the household and being flexible. The young people need some independence too."
The Regional Adoption and Fostering Service is currently seeking to recruit foster carers to meet the growing demand of children and young people living in care. Currently there are more than 3,000 children and young people in foster care in Northern Ireland.
Una Carragher, Principal Social Worker, Regional Adoption and Fostering Service said: "There are many myths about who can and cannot foster. We welcome enquiries regardless of race, religion, language, culture, gender, disability, age and sexual orientation.
"We are looking for people who can open up their hearts and homes to provide care for children and young people. Foster carers must be willing to offer a safe and secure home where children and young people feel valued, respected and cared for."
If you have ever considered fostering, or would like further information on how to become a foster carer, then please contact the Regional Adoption and Fostering Service on 0800 0720 137 or click here.