Could you be the difference in Eilish's (5) world?
27th July 2020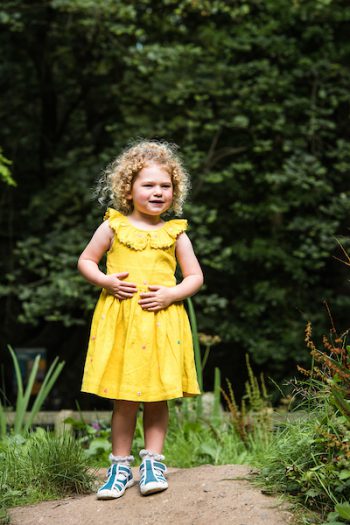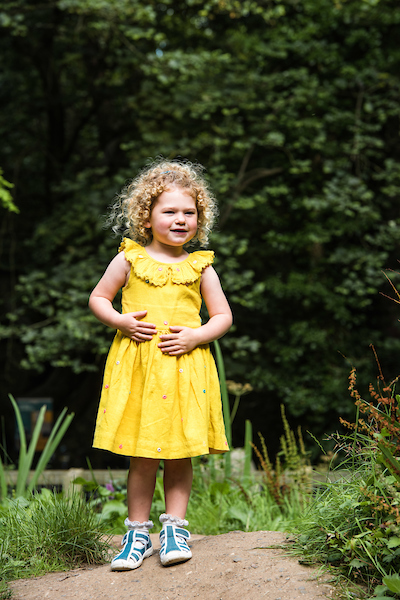 Please note: Eilish's name has been changed to protect her identity and a model's image has been used.
Foster Care Supports children and young people like Eilish* when they need it most.
Who can be a foster carer? You can. Whatever skills and experience you bring to Foster Caring will have their benefits.  And there are children and young people for who your decision to foster will have a life-changing impact. Children just like Eilish*:
Eilish is a bubbly 5 year old girl. She has brown hair which she loves to wear up in different styles, blue eyes and wears glasses.
With her infectious laugh and beautiful smile, Eilish is an endearing child. She is a healthy little girl who enjoys a balanced diet and physical activity – bouncing on the trampoline, riding her bike and playing football. She also enjoys swimming and playing with her dolls.
Bedtime stories and singing are an important part of the night-time routine, which helps settle Eilish for a good night's sleep.
Eilish is in P1 and has lots of friends at school and is very popular. She is a very intelligent and articulate little girl who enjoys learning. She lives in a home where there are pets and this is not an issue.
Family time with her mummy is very important to Eilish and it happens twice a week. She likes to have her female carer all to herself and does struggle sharing her with anyone else. Eilish could be placed in a family with a single female carer or a couple.
Eilish has had a difficult start to life and now she needs a forever family where she can grow up feeling loved and accepted.
Eilish would be best placed in an adult only home (18+). While she is very loving, Eilish has some attachment difficulties. Thriving on adult attention, Eilish requires of lot of interaction and she sometimes finds it difficult to share her caregiver's attention with others.
This means she will require a carer who can give a lot of their time to provide for her needs and someone who is willing to avail of support from other professionals to assist them. Eilish's carer would need to be at home a lot of the time and be available to do the school pickups.
Her current carers will have a high level of involvement into making the move as smooth as possible for Eilish, and would like to keep in contact with her into the future and/or provide short breaks if suitable.
Could you make an extraordinary difference to Eilish's world?
You will receive social work support along with a comprehensive training package and financial support via a fostering allowance to cover day-to-day expenses. Further support will be made available from other appropriate professionals such as the LAC Therapeutic Service, to enable you to understand Eilish's needs and support you in responding to her needs at different stages in her development. Short breaks may also be provided at certain stages throughout the year for additional support.
If you feel you could be Eilish's* foster carer or want more information to help you decide, please get in touch by calling us on 0800 0720 137 or fill in our online form. We would love to hear from you.
If you would like to find out more about fostering in general please visit our Foster Care section to find out more about types of foster care, support you will receive, the process and much more.