National Son & Daughter Day – 11 August
11th August 2021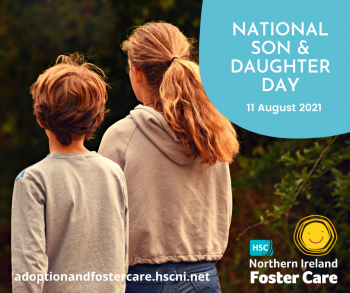 Today marks National Son and Daughter Day. A day for parents to show how much they care for their children, whether they're younger or all grown up.
We value the important role birth children in a fostering family can make in the life of a foster child. They can be a friend to confide in, a playmate, someone the child can feel close to.
Children of foster carers often report feelings of gratitude and recognise the importance of having a safe and stable home life.
"We sat our boys down when we started fostering and told them to always come and speak to us if there was ever anything that made them feel unhappy or worried. That reassurance has paid off and they just really love the kids we care for. The children are just part of our family," says Shelley, foster carer.